WHO WE ARE AND WHAT WE DO
Syncorder is a new approach to supply chain transparency. 
Syncorder is a software company based in Copenhagen offering a new approach to ensure efficient and transparent Supply Chain Management. We connect stakeholders' IT systems and simplify the Order Flow Management. We synchronize the order flow between business partners.
Syncorder provides two software solutions – Integration through our Business Connectors or an easy to use Syncorder Web Access.
Syncorder Business Connector
There is a strong need for having order updates in real-time directly in ERP systems:
• Connecting customer's and supplier's ERP systems in one shared order process application.
• Users will achieve synchronized order updates in real-time directly in their ERP system.
• As an add-on option – all order data are displayed in Syncorder's user-friendly Web interface solution.
Syncorder Web Access – including mobile app.
• Syncorders Web Acces is designed for SMB – B2B companies – which prefer to handle orders directly on the Web portal and hereby achieve a clear order flow picture with full transparency.
Many companies have challenges with complicated order flow between companies – missing updates, lack of visibility and significant risk of increasing costs. Syncorder's software can eliminate these risks as the product simplifies the order flow and ensures full transparency.
The software solutions are targeted for a wide range of companies.
The need for having an efficient Order Flow Management system has never been more important than it is today.

Annette Brøndholt
Chairman of the Board
Henrik Haaning
Board Member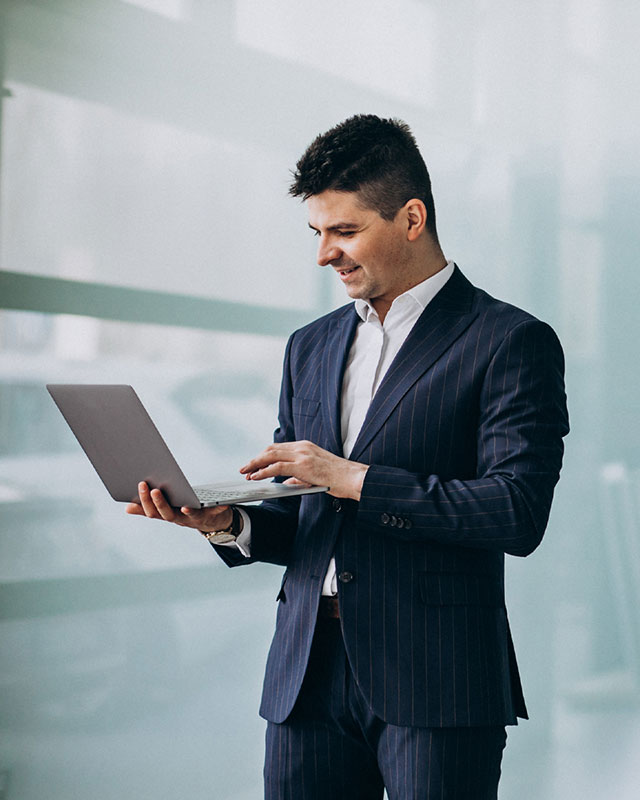 We simplify the complexity in Order Flow Management
What makes Syncorder so unique?
One Shared Order Process Application
Focus on your core business
"Syncorders platform is deeply integrated from demand to delivery process, in our own planning ERP system as well as our customers large enterprise planning and manufacturing systems."